About This Course
The Eduplay, Digital Training and Online Learning Community designed for youth workers/educators or practically to anyone who would like to reach impact in their local community/target group utilizing the power of games. The training can be approached flexibly as a common knowledge base adapted to the realities of youth work and focused around serious games and game development providing a wide range of activities corresponding to different learning styles. The materials presented aim to support the learners to boost engagement, learning efficiency and encourage contribution to active citizenship initiates. The overall objective of the training is to spark interest and to better position games and game development as a potential development tool. We hope that you are ready to embrace yourself to explore tips, tricks and good practices from the seven countries of the Youth for Youth Consortium supported by the Erasmus+ Programme!
Course Type
Eduplay is a self-paced course closing with certification. All course content is available now for completion! Throughout the training a practical hands-on approach is being applied, which means that each theory is supplemented with practical examples from the field. In addition, besides the core content presenting the different building blocks, participants are also encouraged to engage in exchanges with their peers in forums, to customize their learning journey via exploring additional activities providing an opportunity for interest based/interactive exploration and last, but not least to reflect on their learning process, which enables that the presented resources are also turned into actions!
Content
Module 1 – Getting Started: the World Behind Games
People and games: why do we play?
Game essentials: where to start?
Ways and approaches to learning through games
Games in youth work: application, challenges and practices
Assessment + Reflection
Module 2 – Becoming a game architect
What makes a game great?
Becoming a game explorer – wander around the different types of games
Becoming a game-architect- explore the MDA framework
Becoming a game changer- develop learning goals and objectives
Assessment + Reflection
Module 3 – Creating the collaborative paths
Game Development and Game Design
Understand the steps and principles
Participative application, interactions
Transforming problems and generating solutions
Assessment + Reflection
Module 4 – Giving meaning to create engagement
Instructional Design Insights – THE WHAT
Games and basic psychological needs – THE WHY
Introduction to the flow theory – THE HOW IN THEORY
Learners engagement (in games) – THE HOW IN PRACTICE
Assessment + Reflection
Module 5 – Storytelling
Introduction to storytelling
World building blocks
The Journey of a hero
Stories for growth
Structure
Within each module sections are constructed in the following structure:
30 mins – Core content: interactive audiovisual materials including key concepts, explanatory videos, interviews and quizzes gathered or prepared by active youth workers.
30 mins – Forum: theme specific questions/ game developer challenges to prompt discussion, exchanges and sharing ideas. To open the discussion thread you will need to click the question/ title.
30 mins – Additional Activities: eg. further readings, videos or games.
Choose the ones that spark your interest and enhance your actual activities!
30 mins – Reflection Journal: key takeaways and call to action for formulating a personal action plan.
Find a separate document at the end of each module – suitable for printing and offline completion.
Completion Criteria
At the end of each module you will also find Final Assessment. You can earn a certificate by following at least the core content of each section and completing the final assessments at the end of each module.
This way the course can be completed on a fast track, a total of 10 hours devoted (5×2 hours/module + assessment).
The full experience and immersion take 40 hours including forums, additional activities and reflection journaling.
Learning Outcomes
By completing Eduplay you will be able to:
Articulate your own approach around the application of games in educational context.
Understand the essential elements of game development and key concepts around the power of games, gamification, game-based learning and serious games.
Identify practices how games could be exploited to spread or reinforce values in communities and society.
Recognize different frameworks that constitute learning efficiency and opportunities that empower youth participation and encourage creativity.
Connect your personal learning goals and widen your professional network via exchanges.
Thank you for joining us on this learning adventure….
We are happy to hear from you and see you actively engaging!
To learn more about the Youth4Youth project consult our site or contact us: yfyka2@gmail.com and x@ulusofona.pt!
Course Staff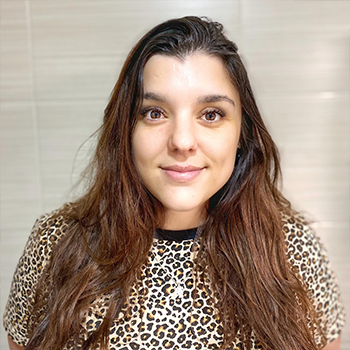 Carla Sousa
Carla Sousa has a Bachelor's Degree in Psychology, a Master's Degree in Clinical and Health Psychology, and a Post-graduate degree in Applied Neuropsychology from Lusófona University. PhD student in Communication Sciences in the same university, she is part of the Centre for Research in Applied Communication, Culture, and New Technologies (CICANT) and was invited assistant professor in the Bachelor's Degree in Videogames. Carla published several papers as an author and co-author in peer-reviewed journals, and has done communications in national and international conferences in the field of communication, media, and game studies. She was part of several national and international funded projects in the field of games, game-based learning, and media education. Carla has also been involved in the organization of scientific events and in referee activities.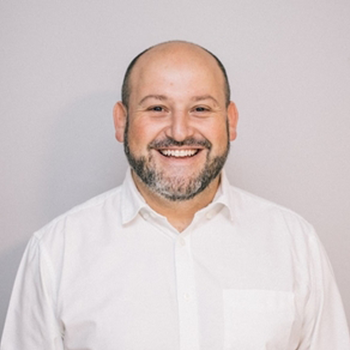 Carmine Rodi Falanga
Carmine Rodi Falanga is active in international youth work and training as a freelance trainer, author and consultant since 2005. He has worked for a number of public organization and agencies, including the National Agency for Youth in Italy, Ireland, Czech Republic, Slovenia, Austria, Belgium; SALTO PI; SALTO Eastern Europe & Caucasus; plus several regional and public government agencies. Carmine is an accomplished author and editor of publications, in Italian and English, who in the latest years has been spefically focusing on Game Based Learning as an active methodology for learning. He he has delivered training on this subject, the most recent experience being : Games of Nature (Spain), Games for The Goals (Ireland), Game of Trainers (Italy), Game On (Estonia). He has consulted for the development of educational games, as for Development Perspectives (Ireland, 2019); INEX (Czech Republic, 2018), Green Gaming (Tenerife, Spain, 2015), Ludika (2009-14), the Eurodesk Italian Network.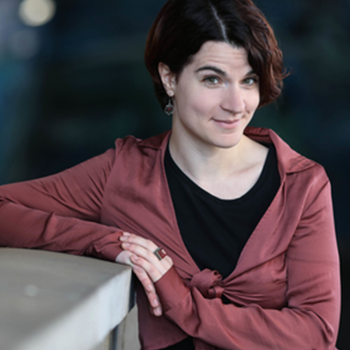 Mafalda Morganti
Mafalda works as a trainer and (graphic) facilitator in the field of non formal education since 2010, specializing in national and European youth work. Throughout the years, beside the Youth field, she gained experience also in the fields of School and Adult education, working on behalf of a wide range of organisations, from small, grassroots level NGOs, up to well established international organisations, or public bodies such as National Agencies for Youth or SALTO Training and Cooperation RC. Her work as a trainer focuses mostly around the areas of personal development, creativity, communication and community building. Her approach is based on engaging methodologies spacing between applied storytelling, improv theatre, creative writing and game-based learning – especially EduLARP (Live Action Role Playing).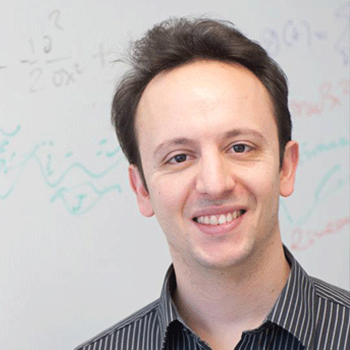 Ioannis Brouzos
Ioannis has a Barchelor's Degree in Physics, completes a Master Degree in Didactics of Science and has a PhD in Physical Sciences. He also holds a diploma in Piano and Music Theory. He has worked for several years as researcher and as game designer for educational games in Challedu-inclusion|games|education, an NGO that pioneers game based solutions for vulnerable groups and educational material. He works also as a science teacher in public schools and has implemented and participated in several game-based workshops and festivals in Greece. Examplarily he has codevelopped the board and digital games "Female Legends of Science", "Female Legends of Youth Innovative Entrerpeneurship (FLYiE)", "CSR manager" and noumerous game-based classroom activities. He has also worked in over 20 EU-funded projects of Challedu as manager and game designer.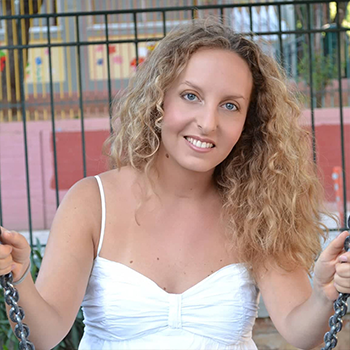 Asimina Brouzou
Asimina has studied Architecture in National Technical University of and holds an MSc in Advanced Sustainable Design from University of Edinburgh. Asimina started her carreer as an educator in Interior design and designer in architectural offices. Her belief in the power of education and her motivation to create irresistible playful learning experiences led her to co-found "Challedu – inclusion | games | education", an organization that pioneers in research and development of game-based methods for education and inclusion.Through her work in cross-sectoral projects with national and European partners, she has succeeded to empower people with disabilities, refugees, 3rd age people, NEETs, young people, students, educators and professionals etc. Some examples of the projects she has developed and implemented are "ID GAMES" for inclusion of people with intellectual disability, "INSPIRE" for empowering young people in entrepreneurship, "GOLD" for exchanging good practices on 3rd age people, "Small Buddies" for educating on SDGs and "FemSTEAM Mysteries" for motivation of young girls towards STEAM studies.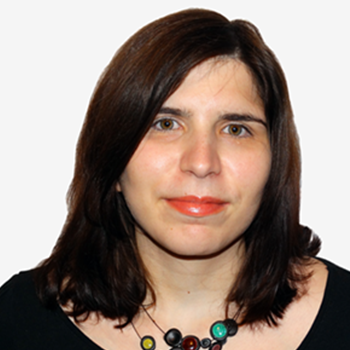 Konstantina Iakovou
Konstantina has studied Architecture in Aristotle University of Thessaloniki and hols an Msc in Strategic Product Design from International Hellenic University. She is currently a Phd candident in Aristotle University of Thessaloniki in Dementia Friendly Environments. She also hols a degree in Piano and music theory. She has participated in various research programs (national and EU funded) as a research assistant since her undergraduate studies. Since 2006 has been involved in architectural design for people with disabilities. Her work as a trainer and reasearcher in Challedu – inclusion | games | education focuses on the fields of entrepreneurship, female empowerment, intergenerational activities among young and old aged people as well as raising awareness about udnerpriviledged groups.
Judit Kriska-Jambor
Chari Cámara, graduated in Fine Arts from the University of Murcia (2014), is an art educator and illustrator who is an expert in storytelling (narrative maps and graphic reporting) and board game design. She is the creator of Mekiplay game brand and president of the LaTransEducativa association. In her projects she uses storytelling and maps to articulate experiences where ritual, relationship with nature, sound and symbolic play guide us towards a meeting space where the restless explorer can return to be free with and in relation to the other. Her vision proposes a new way of relating to our environment from observation and play in everyday life. Transfer and meeting spaces that inspire and excite a conscious and eco-sustainable citizenry. She has worked as a mediator, facilitator, designer of didactic, methodological and graphic materials for Team labs, Pedagogías invisibles, la casa del Lector and MUPAI in Madrid, the contemporary art center La Conservera, Oika, La Trans Educativa, Babaluca, pAULA project , La Postiza, Much more May, the cultural center of Espinardo, the team of attention to diversity in High Capacities and the Institute of Development in Murcia.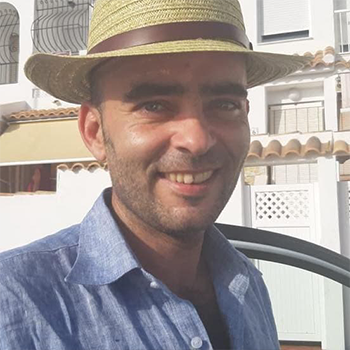 David Vicente
David Vicente is a music teacher and is graduated in Fine Arts from the university of Murcia. His expertise field is around creativity, audiovisual and visual leteracy. He is a member of the board of La Trans Educativa and works with social exclusion on inclusive projects, on participatory art projects involving the community and he is a art teacher for the general department of diversity care and educational quality of the region of Murcia, where he works with high capacity children from middle to secondary school.
Anna Pękala
Anna Pękala is a team leader, tutor and mentor at the Free Democratic School Bullerbyn in Poland. She is the director and pedagogical supervisor of Ronja Primary School and Astrid High School, associated with the Bullerbyn Foundation since 2010, graduated from the Bullerbyn Educators' Academy, currently a trainer of future mentors and tutors. Certified teacher, highly experienced pedagogue, certified psychoeducational trainer, certified social reintegration trainer, scouting instructor since 1999, historian. She is one of the pioneers of democratic education movement in Poland, shaping the Bullerbyn democratic school project from the beginning. Her significant contribution to educational paradigm change is creating the concept of "a scientific conference" which is an event reinforcing learning, sharing knowledge and gaining feedback – that replaces the knowledge-checking exam. She collaborates with democratic schools in the USA and Israel, and participated in international conferences on democratic education in Finland, Greece, Israel and Ukraine (EUDEC, IDEC).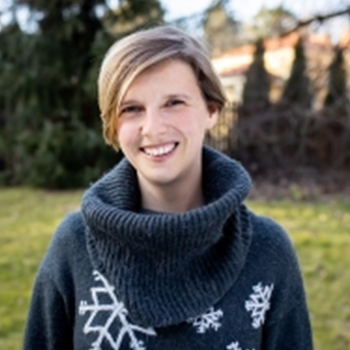 Karolina Ufa
Karolina Ufa is an educator, facilitator and NGO worker specialised in storytelling. She has been working with traditional and digital storytelling since 2017, implementing and coordinating a number of local and international workshops addressed to young people with fewer opportunities and fellow youth workers interested in exploring the method.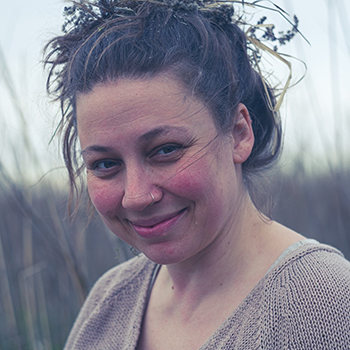 Olga Kulesza
Olga Kulesza is a mentor and tutor at the Free Democratic School Bullerbyn in Poland, educator, activist. She coaches youth to develop social projects and achieve their developmental goals. For the past 6 years she has been engaged in democratic schools' movement in Poland, was a member of a democratic school founding team, established and led a Montessori classroom. She is experienced in working with groups of children and youth in a non-directive, person-oriented approach. Former board member of AIESEC Warsaw University, AIESEC Rabat in Morocco and ZIMBA Association in Warsaw – engaged in managing and coaching of projects and events, focusing mainly on social and cross-cultural issues. Participant of numerous international conferences in the field of education and development (EUDEC, IDEC, AIESEC, TEDx) and study tours in schools in Finland and Denmark. Loves to play board games, and to use games as a developmental tool.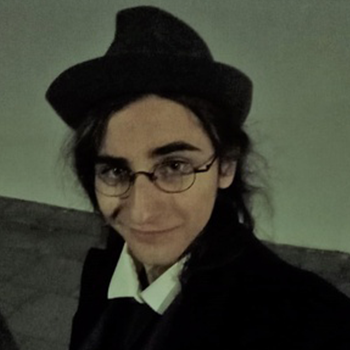 Filip Sikorski
Filip Sikorski is an alumnus and a recent high school graduate of the Free Democratic School Bullerbyn, currently studying psychology at the Social Academy of Sciences in Warsaw. He has been playing leading RPGs since he was ten. His main interests are all kinds of games, role playing and psychology. His favourite creations of pop culture are J.R.R Tolkien worlds and the whole universe of "World of Darkness".
Maksymilian Sawiński
Maksymilian Sawiński is in his last year of high school in the Free Democratic School Bullerbyn. He loves and spends most of his time drawing – on paper and on the computer. Started playing RPGs at the age of 15, and since then has been mostly playing as a player, but aims to become a game master soon. His plan for the future is to study in the Academy of Fine Arts in Warsaw. His dream job would be writing stories for comics, series, and cartoons. His hobbies include writing stories, drawing, painting and playing various video games. He admires many genres of comics, from Marvel's, DC's to manga. His favorite games are Shovel Knight, Terraria, League of Legends, TF2 and Binding of Isaac: Rebirth.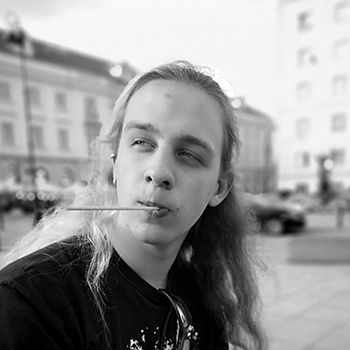 Tytus Czyżewski
Tytus Czyżewski is an alumnus of the Free Democratic School Bullerbyn, currently studying in the Academic High School at Polish-Japanese Academy of Information Technology. He loves to play RPGs, improvise and talk about life. He has been playing PRGs since the age of 9. Except that, he writes movie scripts and he is currently involved in designing a computer game with his friends. He personally enjoys games in which story plays the biggest role. On his list, you can find: Life is Strange, Detroit become Human, Hollow Knight, and NieR Automata.