About This Course
Welcome to "EHN – European Handmakers Network"!
This Erasmus + funded project aims to promote handmakers' self-employment and female entrepreneurship, joining the mission of increasing the employment levels and the economic autonomy of European women.
The project is building up a wide handmakers network by bringing together 5 female handmakers from Italy, Poland, Portugal, and The Netherlands who are offering their long-term professional experience in the sector to those that have just started operating in this practice or to those who want to transform their home craft business into a job.
Join us on our platform and check out the Masterclasses in order to better know the mentors which are going to follow your handmaker progress.
The project is based on the idea that straightforward, interactive and personal relationships between the 5 experienced handmakers and the women who want to be trained brings more added value for the future of female business.
So, no prefixed and general frontal lessons but live, practical and face-to-face interactions!
The project plans to select 5 women handmakers from the following countries: Italy, The Netherlands, Poland, and Portugal that are going to:
attend free one-to-one live mentoring sessions (4 hours per selected women) with the female expert coming from their own same country (mentoring available during February and April 2023)
to participate at the EHN mentoring convention in Poland In April 2023 with experts of the handmaking sector (full travel and accommodation expenses covered)
Do not waste this opportunity!
Main Goal
The project proposes the creation of a digital platform and a physical event that allows European women handmakers to support each other, network and be mentored by long-experienced female experts of the handcrafting sector in order to increase their skills and turn their hobby into a micro business.
The project aims to create a model of female peer-to-peer, physical and virtual, in which relationships, mutual support and networking are the key words.
Course Mentors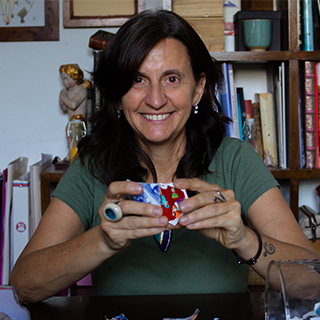 Chiara Lorenzetti (Creativi108)
Art Restorations Since 1991
Chiara Lorenzetti, restorer, was born artistically in 1991. After attending the "Palazzo Spinelli" Institute for Art and Restoration in Florence, I opened my Chiaraarte shop in Biella, in my father's historic antique shop, in Via Cernaia. Some year ago, following the closure of my father's shop, I moved to Via Novellino 16, a Biella Chiavazza. I deal with conservative and aesthetic restorations on ceramic art objects: porcelain, stoneware, terracotta; plaster, ivory, wax, papier-mâché.
Specialized laboratory for the restoration of antique dolls. Restoration of polychrome and gilded wooden objects, statues and frames. Specific expertise in traditional Japanese restoration Kintsugi: I am one of the few restorers in Europe to use the original Japanese technique Kintsugi on ceramics. During the year I conduct workshops and conferences on: "Kintsugi, the art of repairing with gold" Artisan excellence of the Piedmont Region since 2007. Collaborator restorer, restoration technician with decree n. 38 of 23/03/2016 of the General Manager MiBACT Education and Research.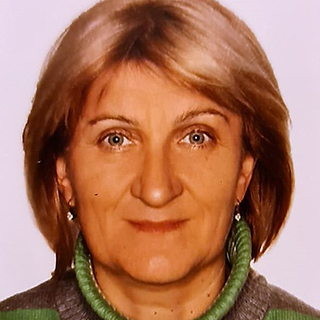 Małgorzata Jeżewska (INBIE)
Horticulture Specialist
A qualified horticulture specialist with extensive experience and enthusiasm to share my passion. For many years, privately, and now I have been professionally involved in floristry and manual work with the use of floral compositions. In 2022, together with a friend who is a professional florist, I founded a florist's "tqka marzeri". Previously, I was involved in small projects and decorating in floral arrangements, among others churches, wedding halls, communions, etc.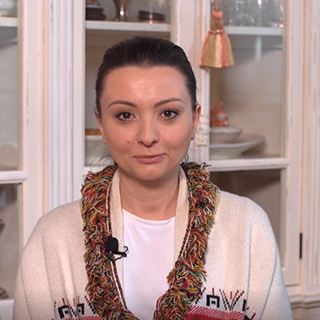 Iwona Czaplicka (ECM)
Artistic Jewellery – Handmade
It all started with my mother, who years ago started sewing clothes using linen. So I have always been connected to a natural product. Being in touch with natural materials, people who created beautiful designs with an emphasis on naturalness drove me to create something that would blend in with what I was already familiar with. My jewellery is created out of a passion for natural beauty. I started with small things, creating jewellery for myself and friends, and soon my work was appreciated by my family and friends, so I decided to expand my business.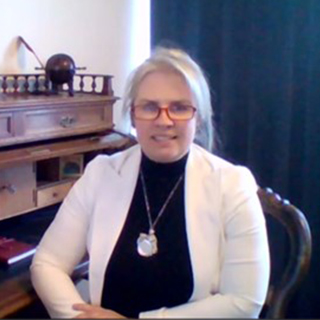 Živile Navikiene (S.A.F.E.Projects)
Youth/adult Education Expert
Živile Navikiene, has over fifteen years of experience in education spanning from CEO for enterprise, non-profit organizations, international relations officer, evaluator, project management to a youth leader and a national/international expert in the field of youth/adult education. For the past several years she has been working as a mentor for migrant women and consultant. As the CEO social enterprise she has proven her abilities in successful organizational design, project and program management, administration, coaching, mentoring, and training. Her work colleagues describe her as being a fast learner, who is very dependable, service oriented professional and a natural leader.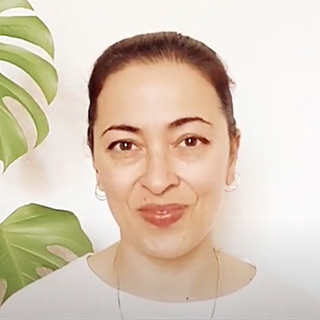 Célia Macedo (Lusófona University)
Ceramic Handmaker
Handmade ceramic handmaker based in Montemor-o-novo, Alentejo (south of Portugal). Célia Macedo, handmaker dedicated to the production of ceramic handcrafts entirely made by hand, with the use of a pottery wheel. Define his work as "Traditional ceramic, for modern life". Ceramics' design is inspired by the artisanal tradition of the region but aimed at more contemporary uses. High quality and national belonging of the products are two of the pillars of his work. To have a brand that represents a product 100% Portuguese, with only high-quality Portuguese material.
Not a ready-born handmaker. Studied architecture and obtained a Master and a PhD in England. Worked in University as researcher and professor for 12 years. In 2016, first ceramic class while in England. Started as a hobby but then the desire of focusing only on ceramic production grew to the point that having a full time job was incompatible. Turned his passion into a full-time job in 2019. Now created a successful ceramic enterprise directed only by herself in every aspect, from the production to bureaucratic aspects, from social media customer relations to physical shop's duties.