About This Course
The CLIL MOOC (Massive Open Online Course) is designed to provide educators with an understanding of Content and Language Integrated Learning (CLIL) and to guide them through the process of designing effective CLIL lesson scenarios. This course introduces learners to the principles and benefits of CLIL, demonstrates how to integrate CLIL into various subjects, and outlines a step-by-step approach for constructing a well-designed CLIL lesson scenario.
Participants will learn how to align language and content objectives, select appropriate teaching materials, design engaging activities, and assess students' progress. The CLIL MOOC is intended for language teachers, content teachers, and other educators interested in integrating language and content instruction to enhance student learning. We hope that you are ready to embrace yourself to explore tips, tricks and good practices shared both, by partner organizations and compulsory schools from six different countries. The project and MOOC are funded by the Erasmus+ Program!
Course Structure
Module 1 – Introduction to CLIL
Unit 1 – What does CLIL stand for? What is CLIL?
Unit 2 – The 4 Cs in CLIL
Unit 3 – The different Roles in a CLIL Programme
Unit 4 – Implementing CLIL
Unit 5 – The Advantages and Challenges of Implementing CLIL
Module 2 – Exploring CLIL: Contextualizing and Enhancing Integration with Technology
Unit 1 – Contextualizing CLIL in Schools
Unit 2 – CLIL Topics and Learning Objectives
Unit 3 – Integrating Technology in CLIL
Unit 4 – Teacher Training and Professional Development in CLIL
Module 3 – Examples of Integrated CLIL Teaching and Learning Scenarios
Unit 1 – Understanding Elements of CLIL Lesson Scenario Construction
Unit 2 – Step-by Step Approach
Unit 3 – Explore Learning Scenario Example
Module 4 – Create Your Learning Scenario
Unit 1 – Learning Scenario
Unit 2 – Tools to Create Your Learning Scenario Online
Unit 3 – Digital Tools for CLIL Teaching and Learning
Institutions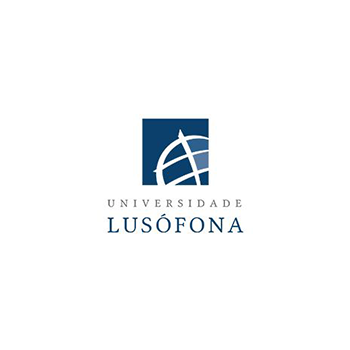 Lusófona University
Lusófona University is the largest private university in Portugal, integrating 10 HEI in Portugal, Brazil, Cape Verde, Mozambique and Guinea-Bissau. It has a student body of more than 10000 students and 1500 teachers and it is structured around 9 (nine) Schools that constitute the main institutional unit and offer 44 undergraduate Degrees, 45 Master Degrees, 11 PhD's programs and 42 Post-graduation courses. Besides this, the university offers a large number of vocational and continuous training courses accordingly with the life-learning development paradigm. The University has a large experience in research and project management of European and international projects and will participate in the project with one of its 12 research units. CICANT – Centre for Research in Applied Communication, Culture, and New Technologies, from the School of Communication, Architecture, Arts and Information, promotes theoretical and applied research on all its subject areas: New Media and New Technologies; Organizational Communication; Arts and Visual Culture; and Cultural and Media Studies. The centre gives focus to knowledge transfer and exchange with industry and similar centers in Portugal and in Europe at the cross of media, arts, culture and technologies.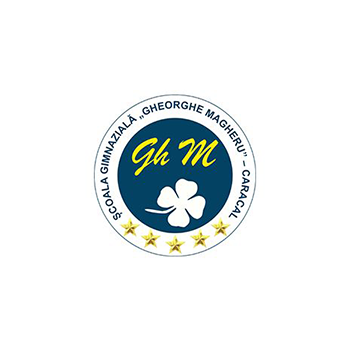 Gheorghe Magheru School in Caracal
'Gheorghe Magheru' School in Caracal, Romania, is a medium-sized school, with about 550 students enrolled in pre-primary, primary and lower-secondary classes and 50 teachers. It is an eTwinning school, starting 2018, with two eTwinning ambassadors, one for primary and the other one for secondary teachers. We are very active in eTwinning and achieved many eTwinning, Stem Week and Code Week prizes for our projects. Our students participated with great results in many contests and competitions both in Science and Language areas. Previous Erasmus projects carried out in Gheorghe Magheru School were STEM related. KA201 project `Active Minds Moving Hands` was an exchange of good practice in teaching STEM. The second one, `We are creating STEAM embassies in the European school network`, was a KA229 project focused on STEAM methodology, adding Art in teaching Science. Currently we have under development three Erasmus plus projects, with a range of types and topics, as we decided more areas in our school activity needed improvement. The three projects are: Don't Be Cyber Bully, Be Aware! – a KA229 project coordinated by an Italian school. Improving STEM education across European schools – a KA201 project coordinated by a research institution from Northern Ireland. Language Development Through Digital tools- our KA226 project, coordinated by Sweden. This way more teachers and students can benefit from the Erasmus opportunities and our school has a bigger impact in our local community and not only.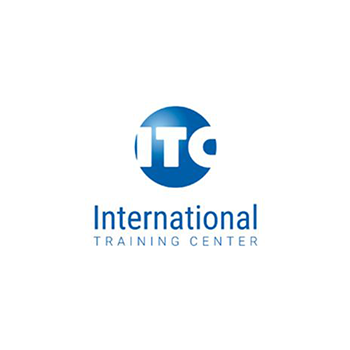 International Training Center
ITC is adult education institution for in-service teacher training, established by the Czech Ministry of Education and listed in the school registry. ITC is active on the adult education market from 1996, and has a seventeen years long experience in the education field with specialization on the innovative teaching methods for teachers and education specialist from whole EU. ITC is a modern and dynamic company with a long tradition and professional organizational background. The mission of ITC is to provide good quality language education together with other courses in various fields. Our main goal is to provide complex services on a professional level ensuring our clients' satisfaction.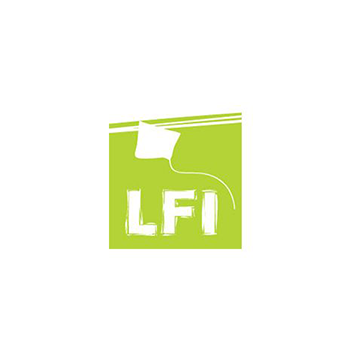 Learning for Integration
The mission of Learning for Integration ry, founded in 2012, is to promote the learning of languages and cultural sensitivity of migrant, immigrant and refugee children and youth in Finland and other Nordic countries in order to facilitate their integration into the new culture and the development of a multicultural society. We have a solid background in language teaching and material creation and we would like to use this experience to support our mission to create language awareness through activities such as playgroups for pre-school children, language exchange groups for adults and free language learning material and eLearning possibilities for all ages. We also participate in several Erasmus+ and NordPlus projects regarding immigration and language learning, technology and media, social issues, entrepreneurship, disadvantaged groups etc.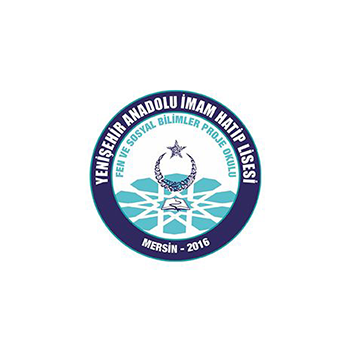 Yenişehir Anadolu İmam Hatip High School
Yenişehir Anadolu İmam Hatip High School is a state school at secondary level for general education with the students aged between 11-18 and from 5th grades to 12th grades. Students get education on sciences, mathematics, social sciences, foreign languages, art and music which already exist in the curriculum of all types of schools. Yenişehir Anadolu İmam Hatip Lisesi was founded in September 2016 and it has a new modern building with all kinds of facilities such as laboratories, conference hall, central heating and cooling, restaurant, a very big garden having too many playing fields and a luxurious pension to host the students etc. There are 925 students and 85 teachers in the school. 5 administrators work in management as 1 principal and 4 manager assistants. We have students from 5th grade to 8th grade (called as secondary school students) and the students from 9th grade to 12th grade (called as high school students) attend different schools in our education system. The aim of this school is to donate students not only with academic subjects but also with religious and moral themes. The school aims to educate the students with European standards of teaching methods. The students are encouraged to attend the European projects. The more they have social integration with the rest of Europe the more they will be capable of integrating with the rest of Europe. The students are interested in local and international social events. They are involved in sports events, youth and science projects. The teachers also have a variety of capabilities such as having better teaching skills, being sociable and experts in their professions to work at the school. The school has a high standard of technology. It gives great importance to extend the integration of itself, its city and its country with Europe because they think that as a candidate country to the European Union it is a must for them. It has participated in many regional and national Works and competitions. Since our school was opened, we have given importance to technological issues. There is a big STEAM Lab in our school. Students have been learning STEAM for four years. So far, two Erasmus+ Projects have been carried out about STEAM and coding. In the strategic plan of the school, it is aimed to enable our teachers and students to acquire the skills of the 21st century. That's why we would like to carry out activities to make all teachers and students of our school more aware of the importance of AI and to provide them adequate information about what we can do as normal people.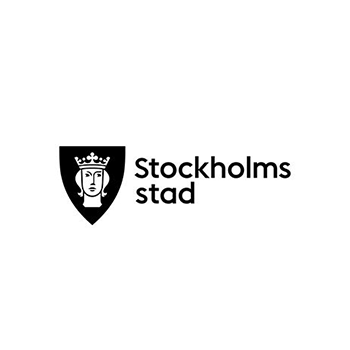 Rödabergsskolan
Rödabergsskolan is a public school with students between 6-15 years of grades K-9. Situated in the center of Stockholm and walkable distance from Hagaparken, Rödabergsskolan offers a stimulating environment for all learners. Currently, there are around 680 students enrolled in K-9 classes. The school follows the Swedish curriculum and has Swedish speaking classes from kindergarten to year 9 and English-speaking classes from year 7- 9. The staff and students are from different parts of the world and represent 45 nationalities. This brings in a mix of cultures, nationalities, and languages resulting in a positive environment where tolerance and differences are natural for both students and staff. The school has its own kitchen to serve freshly made food to staff and students every day. The school actively works towards digitalization and students in grade 6-9 have their own Chromebooks while the elementary students use iPad. The staff members involved in the MOOC are experienced teachers in their respective fields and hold a Swedish teaching license. All our staff members are enthusiastic and work together to help students achieve their learning goals.
Course Staff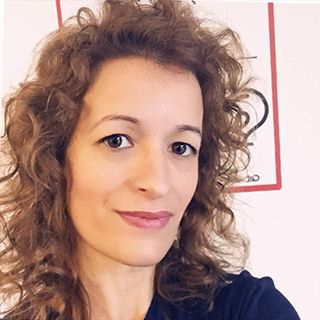 Ana Cunha
Ana holds a BA in Modern Languages and Literatures as well as a Post graduation in Educational Sciences and is attending a PhD in Education Sciences. Coordinates the Translation and Languages Office and is an Assistant Professor at Lusófona University, where she has been recognized as an Expert in Modern Languages and Literatures.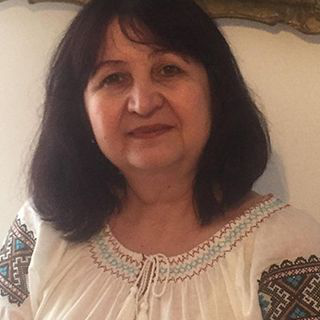 Cristina Nicolaita
Cristina Nicolaita is a Physics and IT teacher, Certified in English Language at Craiova University. She is a Scientix & eTwinning ambassador, a Europe Code Week Leading teacher, and a Microsoft Innovative Educator Expert. She is also a teacher trainer and an Open Educational Resources Expert for the Romanian Ministry of education project CRED – (Curriculum Relevant, Educație Deschisă pentru toți) – Relevant Curriculum, Open Education for everybody.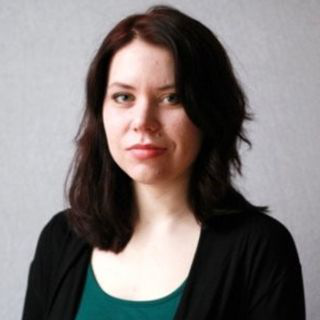 Marja-Liisa Helenius
Has a Master's Degree in English Philology, including subject teacher studies in English and French and she also has basic studies in Communication from the University of Helsinki. She has worked with English teaching, translation and project management tasks. Currently Chairperson at Learning for Integration ry and responsible for coordinating Erasmus+ and other international projects.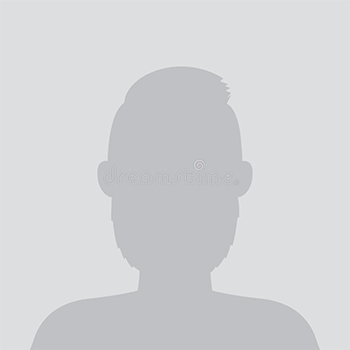 Denisa Mouchová
Denisa Mouchová works as a project manager and trainer at ITC International. She is a psychologist, lecturer and coach focusing on work with teachers and students. Within ERASMUS+ courses she is delivering mainly topics about innovative methods in education, use of ICT and psychological topics including special needs or burn-out prevention. She is experienced in teaching of various age groups, from preschoolers to adults, she worked in the National Institute for Education in Prague and she is currently part of counseling center at Charles University, where she is also doing her PhD.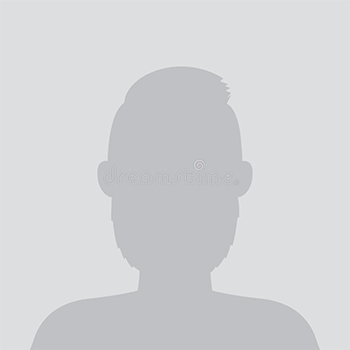 Petra Vallin
Petra Vallin is a trainer at ITC International. Petra focuses at CLIL courses, Multicultural courses, Innovative methods of teaching.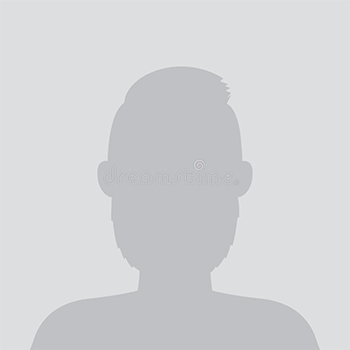 Anastasia Diatlova
Anastasia has a degree in Digital Marketing as well as a Ph.D. in Social Sciences and she has worked as a language teacher, university lecturer and researcher in Social Sciences and in content and digital marketing.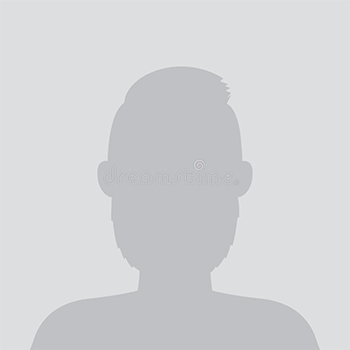 Emil Velinov
Emil Velinov is a trainer at ITC International. Within Erasmus + courses he focuses on use of ICT, classroom digitalization, Human resource management and coaching.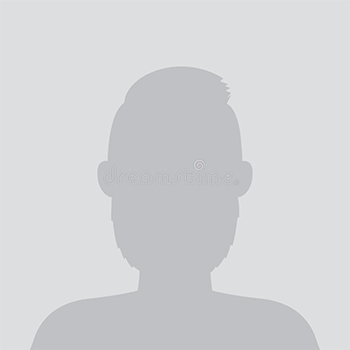 Iva Brožová
Iva Brožová is the director of ITC International since 1996.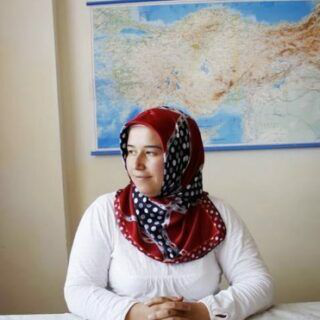 Neşe Çelik
Neşe Çelik is an English teacher in Yenisehir Anatolian Imam Hatip High School in Mersin. She graduated from the department of English Language Teaching of Mersin University in 2002. She has participated in many national and international projects so far.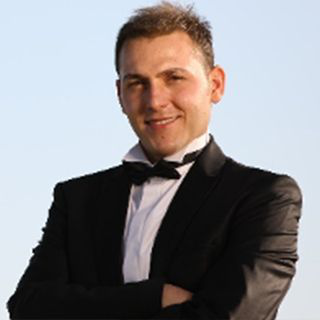 Cantekin Karasu
Cantekin is a teacher of English at Yenisehir Anatolian Imam Hatip High School, Middle Section. He coordinated the teaching practice at schools at English Language Teaching department of Cag University in 2017 and 2018. He has attended many national and international projects and got certificates in many seminars.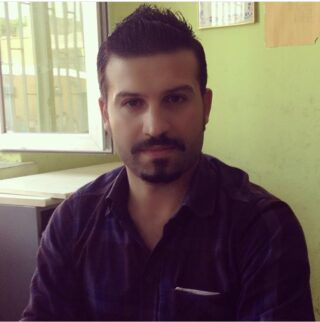 Engin Karamanli
Engin is a teacher of Science at Yenisehir Anatolian Imam Hatip High School, Middle Section. In 2019, he graduated from Mersin University, Department of Science Education with thesis. He has been working as the European Schoolnet Academy Turkey Scientix ambassador since 2021. He coordinated and participated in many national and international projects.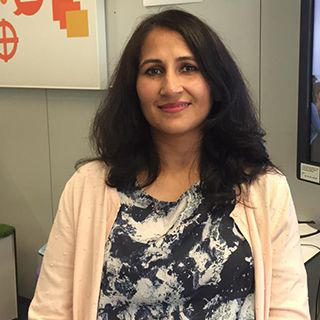 Preeti Gahlawat
Preeti Gahlawat is science and technology teacher and mentor to grade 9 at Rödabergsskolan. She has taught all grade levels in compulsory schools in three different countries- Sweden, Japan and India. She is a curious and passionate teacher who likes to connect her students with their peers all over the world. She has worked on many projects with European Schoolnet: GoLab, STEAM_IT and BLOOM to name a few. She is Scientix , ASEF and HundrED ambassador for Sweden. She has worked as an educational mentor to some Edtech companies to guide. She is Coordinator for this ERASMUS project which is her first project as well.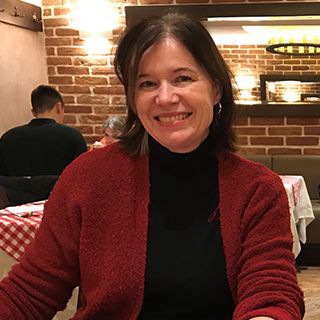 Katarina Björkman
Katarina Björkman has a teaching degree in Swedish, Swedish as Second language, French and Textile Craft. She is an experienced 'Swedish as a second language' teacher and has taught international students for many years. Currently, Katarina teaches French from grade 6-9, and Textile Craft from grade 4 to 9. Katarina is also a mentor for year 9. Katarina has worked at Rödabergsskolan since 2000. This is the first ERASMUS project for Katarina. Earlier she has hosted ERASMUS exchange students from France. She is an enthusiastic team player and very open to learning new ideas. She enjoys collaboration with colleagues so she can bring best in the classroom.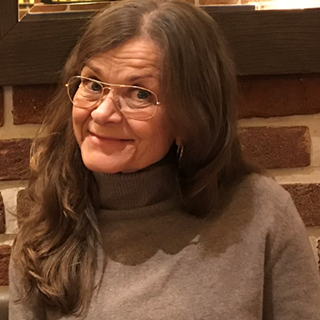 Susanna Bruno Karlson
Susanna Bruno Karlson is a passionate and very experienced middle school teacher at Rödabergsskolan. She teaches Swedish, Social Studies, English and Science subjects in middle school. She is mentor and responsible for 30 students in grade 4. She took a teaching licence in 1987 and has been teaching since then. She has worked as a SEN teacher. She is a lifelong learner and always ready to learn new things to implement in her classroom. This is her first ERASMUS project.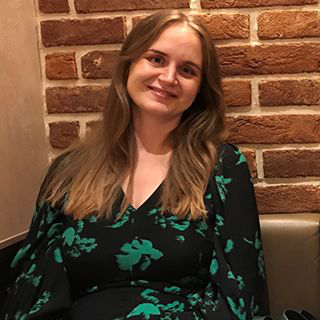 Anna Brink
Anna has a teaching degree in Art and media for primary school and upper secondary school. She teaches art in grades 5-9 at Rödabergsskolan. Anna took her teaching degree at the University of Arts Craft and Design in Stockholm 2017. She is interested in research that regards Media and Information Literacy for youths and implements this as a part of her practice. Anna has done an Erasmus exchange herself, where she spent a semester studying Fine art in London.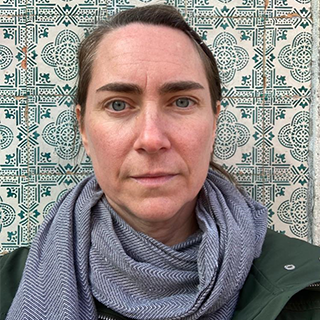 Johanna Nordström
Johanna Nordström got her teaching degree in mathematics science and technology in 2002. She has been teaching at Rödabergsskolan since 2019 and is a mentor in grade eight. She is open minded, optimistic and ready to find solutions to obstacles.